Representative Experience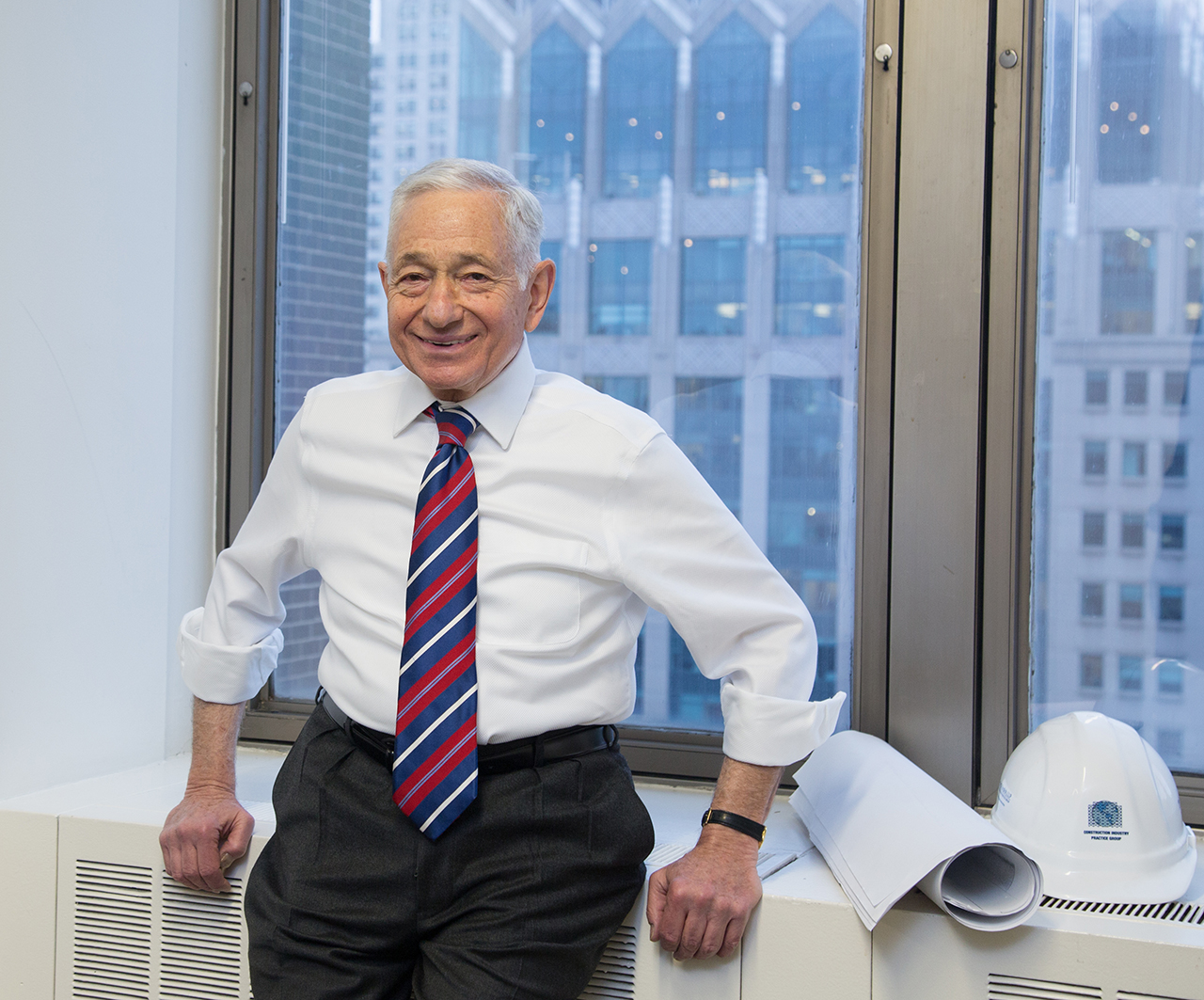 Since 1980, Bob has had extensive experience as an arbitrator, mediator, and a Dispute Review Board member in more than 100 construction disputes with claims valued up to $150 million. A member of the AAA Construction Mega Project Arbitration and Master Mediator Panels, he has served as an advocate or an arbitrator in more than 50 arbitrations and mediations involving construction disputes and issues comparable to those highlighted below. Some 70 percent of the time he has worked as an advocate, 30 percent as a neutral mediator.
Distinguished Service on Dispute Review Boards

Board Chair:
Two boards on Boston Central Artery Project
Electrification of Amtrak from New Haven to Boston
Tunnel, District of Columbia Water & Sewer Authority
Car Maintenance Facility, East Side Access Project, MTACC, NYC
$100 million ventilation structure, East Side Access Project, MTACC, NYC
Board Member:

Terminal 1 at JFK Airport, NYC
Dey Street Connector, New Fulton Street Transportation Center, MTACC, NYC
$750 million soft ground tunneling project, East Side Access Project, MTACC, NYC
Two additional boards on Boston's Central Artery Project
Nearly all these projects were successfully completed; all disputes settled and resolved, without litigation.
Arbitration and Mediation

• Arbitrator of Afghanistan Highway Reconstruction
Served on a panel of three neutral arbitrators in a $25 million claim by an international contractor arising out of a $100 million fixed-unit price. USAID, FIDIC contract for the reconstruction of a 103-kilometer highway in northeastern Afghanistan. Issues included constructive fraud, delay, interference, denial of access, defective design, and design changes. Streamlined hearing process including use of time clock, direct testimony by witness declarations, and expert witness panels. Electronic hearing facility including use of computer monitors for live-note testimony and exhibits.
• Arbitrator for International Power Plant Project
Served on a panel of three arbitrators in $150 million dispute among co-venturers in an international design-procure, multi project, power plant development to resolve issues involving breach of fiduciary duty, delay, responsibility for cost overruns, and design inadequacies.
• Led Dispute Resolution on High Tech Sewer Project
Chaired a two party appointed arbitration panel on a public works sewer construction involving innovative microtunneling technology, with $500,000 in claims arising out of differing site conditions.
• Arbitrator of Fraud Claims Against International Equipment Manufacturer
Party appointed arbitrator on a three-arbiter panel in a $150 million claim brought by an energy production equipment supplier against an international equipment manufacturer. The supplier charged the manufacturer with fraud in the inducement and breach of the teaming agreement for the development and long-term supply of a new generation of component parts. The manufacturer counterclaimed for defective manufacture and failure to comply with performance specifications. The arbitration involved extensive and highly technical expert testimony on equipment design and manufacture, and on market forecasting.
• Arbitrator on a $100 Million Hospital Complex
Served on panel of three neutral arbitrators when a hospital owner brought a $50 million claim against the project architect for errors and omissions in design and construction of $100 million hospital complex. The architect impleaded two of its subconsultants. Issues included fraud in the inducement of contract reformation for a mistake in the contract, and enforceability of limitation of liability and waiver of consequential damages provisions.
• Arbitrator of Claim and Counter Claim on Gas Production Facility
Served on a panel of three neutral arbitrators in a $10 million claim by environmental remediation contractor against the owner of a site of a former gas production facility for differing site condition, delay, and wrongful termination. The owner submitted a counterclaim for defective performance, failure to fulfill performance specifications for site dewatering and excess costs of completion.
• Mediator for Luxury Residential Condo Multi-Party Disputes
Co-mediator of disputes among 50 parties to a $100 million, 700-unit, luxury high-rise residential condominium, including the general contractor, subcontractors, suppliers, insurers, sureties, designers, subconsultants, condo association, lender and developers. Some $30 million in claims and counterclaims had been brought over delay, design defects, defective construction, water intrusion, and failing balconies.
• Mediator of Design/Build Conversion of Government Munitions Plant
Mediator of disputes arising out of a $515 million design-build contract for and conversion of a former government munitions plant into a civilian industrial facility. Brought about resolution of issues involving fulfillment of performance guarantees, owner interference and changes, inadequate design, defective work, and delays among parties required to maintain a long term business relationship.