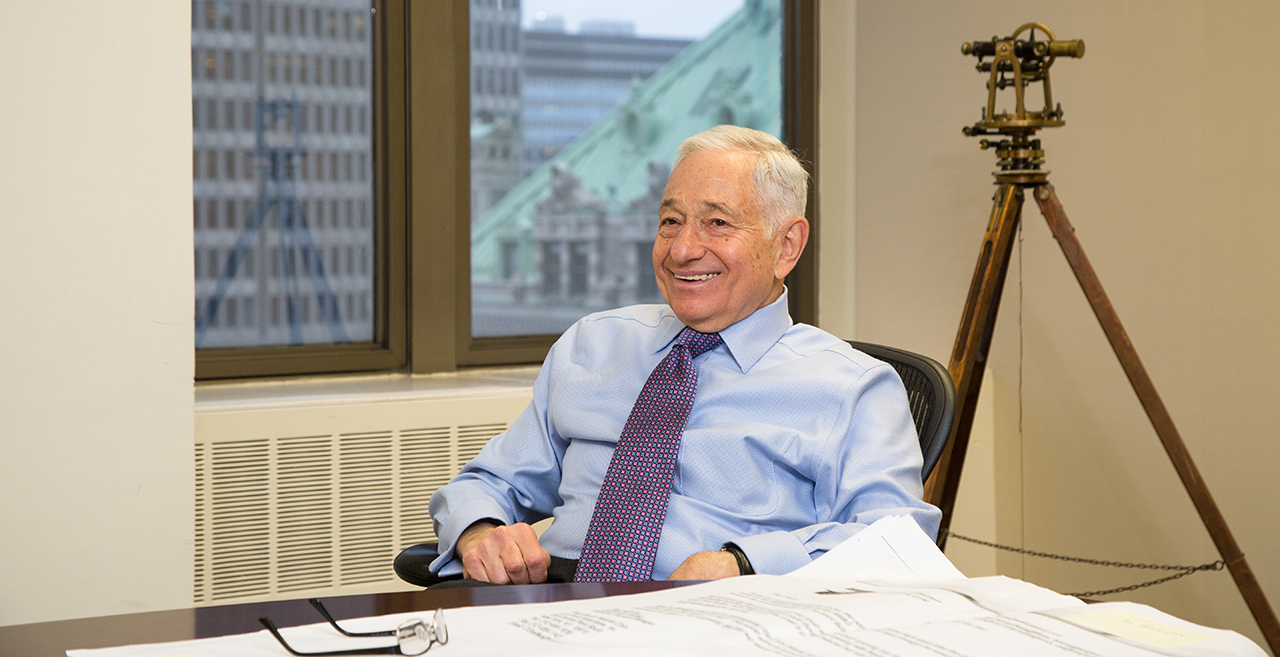 Representing the Construction Industry
New York-based construction consulting firm Bob Rubin: Construction Disputes, Avoidance and Resolution specializes in dispute resolution for virtually every type of infrastructure and vertical project and client from: corporate counsel to government agencies; and owner/developers to contractors and subcontractors; as well as sureties, investment bankers, and lenders. The firm also offers specialized expertise in project focused assignments, both in assessing risks associated with prospective projects and in recommending remedial strategies for projects in trouble. The firm is the outgrowth of Bob's distinguished career as a highly regarded construction attorney and gifted mediator.
Bob Rubin (Robert A. Rubin) is both an engineer and attorney by training and is uniquely qualified to practice law in the construction arena. A member of the New York State Bar and a licensed Professional Engineer in New York, he is a leading construction attorney with an outstanding reputation in New York as well as nationally and internationally, widely recognized for his complex litigation accomplishments for all parties involved in the construction industry
With more than five decades exclusively in construction law where he has become a proven expert in mediation, arbitration, dispute review boards and other alternative dispute resolution techniques, Bob is regularly tapped to mediate or arbitrate disputes on a national and international level. He has decades of experience in drafting, negotiating and litigating contracts involving energy plants, pipelines, highways, bridges, telecommunications and other types of infrastructure and commercial, industrial and residential facilities as well as in insurance disputes and professional liability claims for Fortune 500 companies.
Bob provides value. He has a proven track record of assessing clients' needs and helping them to implement cost effective solutions. Through Bob's wise counsel "claims free" projects are achieved; high legal fees and unnecessary additional costs are mitigated.